The Novel
Raven Diablo: Agent of Kali

is the action-packed adventure story about an invincible, modern day warrior woman. The novel is an urban fantasy, but more specifically, it is "wuxia". Wuxia (pronounced "woo-chia") is a 2000 year old Chinese genre that focuses on the exploits of valiant warriors who protect the weak and fight injustice.
The name, wuxia, translates to "martial chivalry". The genre is best described as heroic fiction. Raven is the principal hero of the novel. However, several other heroic figures are featured as well.
Wuxia is particularly noteworthy because, more often than not, wuxia heroes are female. 
Cast of Characters
Mother Kali
Mother Kali is the Goddess of destruction, empowerment, and transformation. The name "Kali" means both "black" and "time". Though typically presented by Western mass media as a blood thirsty, evil demon, Mother Kali is in fact a slayer of demons.
Mother Kali is an avenging angel and protector of women, children, the weak, and the defenseless. Her wrath is a terrifying and purifying force that restores balance, order, and justice to the world.
Mother Kali is not an actual character in the novel, but her spirit is a constant presence throughout the work.   
Mother Kali is the Queen of righteous rage, a rage which is personified by Raven Diablo. Hence, Raven Diablo is an agent of Kali.
Xandra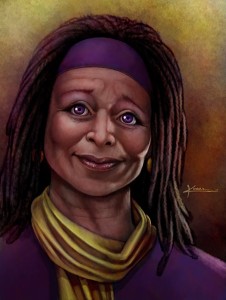 Xandra is the leader of a secret society. This society is an international organization dedicated to fighting crimes against humanity, in particular, the crime of human trafficking. This organization is completely staffed by women, most notably, Raven Diablo.
In addition to her crime fighting duties, Xandra is also a trained physician. She operates an inner city medical clinic and soup kitchen housed in a rundown strip mall.
Xandra's crime fighting organization is headquartered below the strip mall in a state of the art, technologically advanced, underground complex. Though the organization is involved in a wide variety of crime fighting activities, it is primarily an elite assassination bureau with branches all over the world. 
The Zavada Brothers
The Zavada Brothers are hybrid beings… part human, part angel. They are a fabulously wealthy, highly eccentric family comprised of three brothers; Marek, Gregor, and their unusual younger brother, Alexander, nicknamed, "Sasha".
They claim to be from the Czech Republic, but their true origins are open to speculation. They are probably thousands of years old. They possess knowledge and abilities far beyond those of mortals. In ancient times, they would have been worshipped as gods, and probably were.
The Zavada Brothers believe that Las Vegas is a spiritual city offering gifts beyond material jackpots. They believe themselves to be creatures of destiny, and they're convinced that their destiny will somehow be fulfilled in Sin City.
The destiny of these strange men will play out on some kind of battlefield. The Zavada Brothers are angelic warriors.
Kim Desmond
Kim Desmond is an agent/operative employed by the London branch of Xandra's secret society. He is the only man working in the entire organization. This is due to the fact that Kim is unlike other men. He's unique in the extreme. Kim reflects an old world, somewhat ancient style of masculinity. He wears kilts and tunics exclusively. But he's open-minded, and keen on the accessories… particularly thick belts, bags, and even a bit of guyliner. Kim is decidedly "retro metro".
Do not take Kim's uniqueness for weakness. Kim Desmond is a formidable warrior. He's highly proficient with firearms and blades. He's trained in numerous martial arts systems. He's a master tactician.
Kim is the consummate killer and quite at home in Xandra's secret society.
Simon Janus
Simon Janus is a British crime lord and head of the Janus Cartel, a notorious international criminal organization involved in all manner of evil activities including drug trafficking, human trafficking and arms trading.
The Janus Cartel relocated its headquarters to Las Vegas following the Great Recession in an effort to firmly establish itself as a dominant criminal power. Toward that end, Janus created Sanctum Tartarus, a multi-million dollar Halloween themed hotel/casino. Sanctum Tartarus quickly became the most successful Strip property in the history of Las Vegas.
In addition to being an unusually shrewd businessman with a midas touch, Janus is also an intellectual genius who holds several university degrees. He's been described as a combination of Bugsy Siegel, Aleister Crowley and Steve Jobs.
Simon Janus is also rumored to be a practicing black magician.